eczema (atopic dermatitis)
Eczema can be an
unrelenting

condition
Moderate to severe eczema (atopic dermatitis) isn't just a skin condition. It's a chronic, systemic disease that's thought to be linked to an overactive immune system and persistent inflammation. For some patients, eczema can flare up unexpectedly—and the itch and rash that come with it can, at times, feel really intense.
Check out these eczema symptoms
You're unique. And so is your experience with eczema. But you may recognize these common symptoms:
Dry, red/discolored, and itchy skin
Areas of swelling or inflamed skin
Crusting, oozing, or cracking patches of thickened skin
If your symptoms aren't under control, particularly after treatment with other pills or injections, including biologic medicines, it may be time to take another look at your eczema treatment plan. Work with your eczema specialist, giving them all the details about your symptoms, to help you with your eczema goals.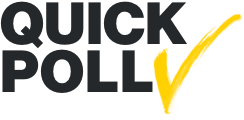 When is your next doctor visit?
When is your next doctor visit?
Eczema doesn't quit. Neither do
you

.

Check in with your specialist often. Tell them everything—symptoms, goals, and challenges. Use every opportunity you can to help you achieve the itch and rash relief you deserve. Ask if RINVOQ is right for you.

Get the conversation started with our doctor discussion guide.
While roughly 10% of people in the US have eczema, not everyone experiences it the same. For some patients, their disease is considered moderate to severe. A specialist will diagnose and determine the severity of your condition, but some things your doctor may consider when determining if you have moderate to severe eczema are:
At least 10% of your body is covered

with eczema, estimated to be the equivalent of 10 adult palms, is one way to determine severity
Location will also be evaluated, like its

visibility on your face or neck

or whether it affects places like

your palms and the soles of your feet

Treatment history

—knowing what's worked and what hasn't—is key in helping your doctor figure out the best plan moving forward

Intensity of the itch, 

commonly measured by the Peak Pruritus Numerical Rating Scale (NRS), is another factor that helps determine severity