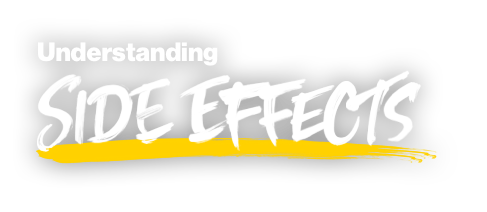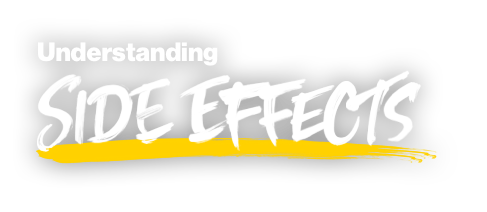 Before taking any medication, it's important to understand its benefits and risks. Here are some important things to keep in mind before taking RINVOQ. If you have any concerns or questions, be sure to talk to your healthcare provider to learn more.
What is the most important information I should know about RINVOQ?

RINVOQ may cause serious side effects, including:
Serious infections

.

RINVOQ can lower your ability to fight infections. Serious infections have happened while taking RINVOQ, including tuberculosis (TB) and infections caused by bacteria, fungi, or viruses that can spread throughout the body. Some people have died from these infections. Your healthcare provider (HCP) should test you for TB before starting RINVOQ and check you closely for signs and symptoms of TB during treatment with RINVOQ. You should not start taking RINVOQ if you have any kind of infection unless your HCP tells you it is okay. If you get a serious infection, your HCP may stop your treatment until your infection is controlled. You may be at higher risk of developing shingles (herpes zoster).

Increased risk of death in people 50 years and older who have at least 1 heart disease (cardiovascular) risk factor.

Cancer and immune system problems.

 RINVOQ may increase your risk of certain cancers. Lymphoma and other cancers, including skin cancers, can happen. Current or past smokers are at higher risk of certain cancers, including lymphoma and lung cancer. Follow your HCP's advice about having your skin checked for skin cancer during treatment with RINVOQ. Limit the amount of time you spend in sunlight. Wear protective clothing when you are in the sun and use sunscreen.

Increased risk of major cardiovascular (CV) events, such as heart attack, stroke, or death, in people 50 years and older who have at least 1 heart disease (CV) risk factor, especially if you are a current or past smoker.

Blood clots

.

Blood clots in the veins of the legs or lungs and arteries can happen with RINVOQ. This may be life-threatening and cause death. Blood clots in the veins of the legs and lungs have happened more often in people who are 50 years and older and with at least 1 heart disease (CV) risk factor.

Allergic reactions

.

Symptoms such as rash (hives), trouble breathing, feeling faint or dizzy, or swelling of your lips, tongue, or throat, that may mean you are having an allergic reaction have been seen in people taking RINVOQ. Some of these reactions were serious. If any of these symptoms occur during treatment with RINVOQ, stop taking RINVOQ and get emergency medical help right away.

Tears in the stomach or intestines

.

This happens most often in people who take nonsteroidal anti-inflammatory drugs (NSAIDs) or corticosteroids. Get medical help right away if you get stomach-area pain, fever, chills, nausea, or vomiting.

Changes in certain laboratory tests.

Your HCP should do blood tests before you start taking RINVOQ and while you take it. Your HCP may stop your RINVOQ treatment for a period of time if needed because of changes in these blood test results.
Do not take RINVOQ if you are allergic to upadacitinib or any of the ingredients in RINVOQ. See the Medication Guide or Consumer Brief Summary for a complete list of ingredients.