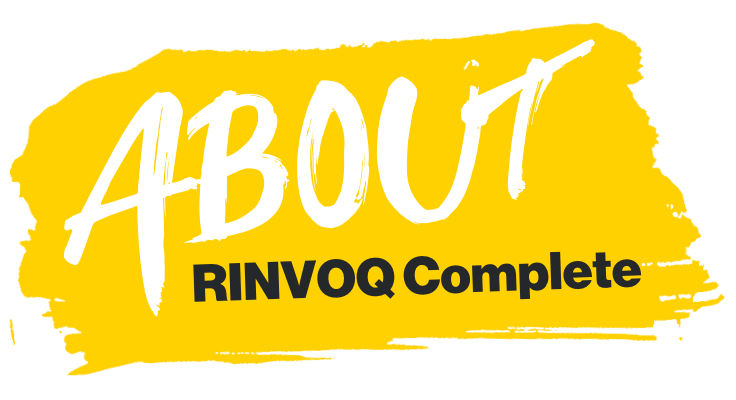 RINVOQ Complete is about giving you personalized patient support when you need it.
With RINVOQ Complete, you get 1-to-1 assistance with finding potential ways to save on the cost of your prescription and more.
You can also get help making sense of your insurance and finding ways to fit RINVOQ into your everyday routine. RINVOQ Complete has your back.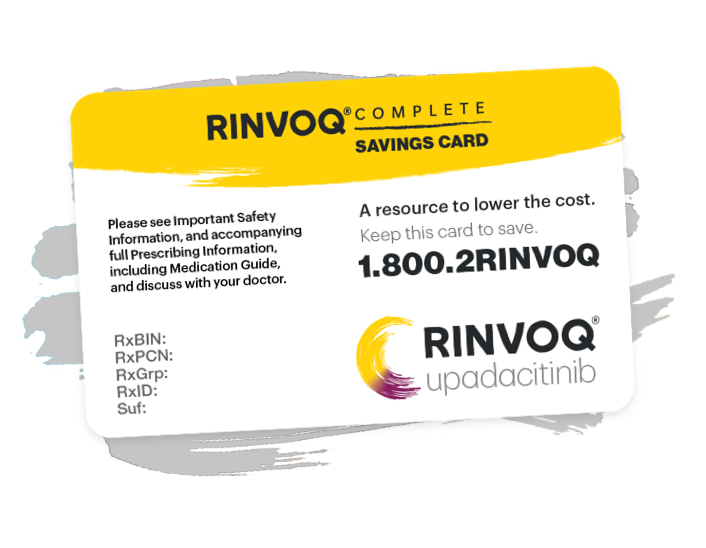 You could pay $5 a month* for RINVOQ
With the RINVOQ Complete Savings Card, you may pay as little as $5 per prescription.
*For eligible, commercially insured patients. Please see Terms and Conditions here.