For adults with moderate to severe rheumatoid arthritis (RA) in whom TNF blockers did not work well.
If you're still experiencing RA symptoms after a TNF blocker like HUMIRA® or ENBREL®,

RINVOQ is a JAK inhibitor
Proven in clinical studies, RINVOQ helps:
Tame joint pain, swelling, and stiffness

Stop irreversible joint damage

Make it easier to do everyday things

Significantly reduce fatigue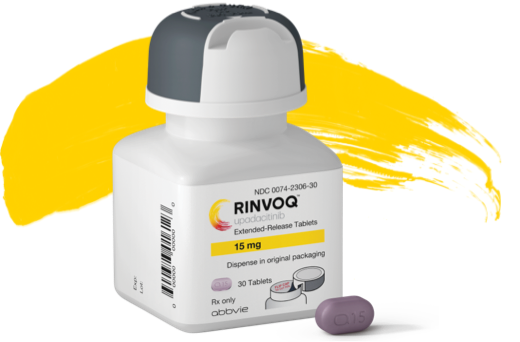 RINVOQ is a once-daily
pill, not an injection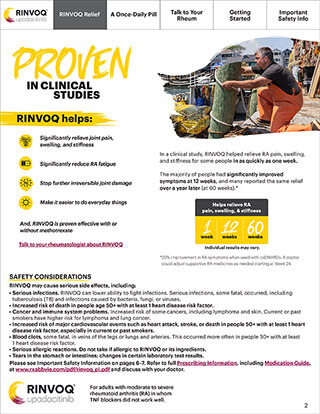 The RINVOQ digital brochure is your go-to guide to taking on rheumatoid arthritis.
ENBREL® (etanercept) is a registered trademark of Immunex Corporation in the US.