For adults with active non-radiographic axial spondyloarthritis with objective signs of inflammation in whom TNF blockers did not work well.

Take charge

of nr-axSpA together
Don't settle for "good enough" when it comes to treating your non-radiographic axial spondyloarthritis (nr-axSpA) symptoms. Find a rheumatologist near you who is aligned with your treatment goals and will work with you to make a plan to help you live life on your terms.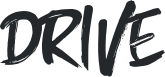 Getting the right treatment can help you live your life your way. But scheduling your appointment is only the first step. Use these tips when talking to your rheumatologist to make sure they understand your treatment goals.
Be direct, open, and honest. Lead a candid discussion about how your

nr-axSpA

symptoms impact you and your daily activities.
Come prepared. Be ready with your appointment checklist to help drive toward a treatment plan that's right for you.

What treatment with RINVOQ could
mean
mean for you
for you
Finding the right treatment can be the first step in reaching your treatment goals. Talk to your rheumatologist and find out if RINVOQ is right for you.