What is RINVOQ? (upadacitinib) 15mg tablets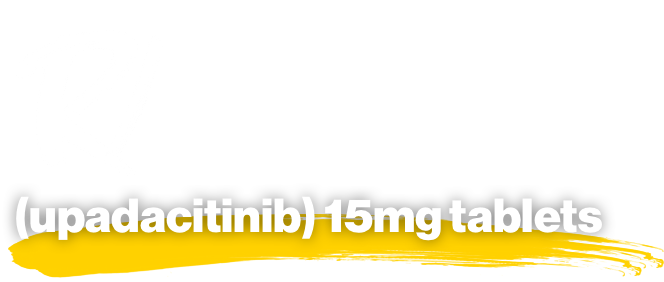 What is
RINVOQ? (upadacitinib) 15mg tablets
RINVOQ Relief is possible
RINVOQ is a once-daily pill for adults with moderate to severe RA that helps: tame joint pain, swelling and stiffness, stop irreversible joint damage, and significantly reduce RA fatigue. If your current treatment plan isn't working, are you thinking about a change?
The science behind RINVOQ
With RA, your overactive immune system attacks your joints. RINVOQ is a JAK (Janus kinase) inhibitor that regulates your overactive immune system to help stop the attack. RINVOQ works inside your cells to block certain signals that are thought to cause inflammation.
JAK Inhibitors for rheumatoid arthritis
Because JAK inhibitors, including RINVOQ, affect the immune system, they can lower the ability to fight infections and may cause other serious side effects. It's important to talk to your healthcare provider about the possible side effects of prescription treatments.
A once-daily pill, not an injection, to treat rheumatoid arthritis

Take RINVOQ once a day, every day

RINVOQ can be taken with or without food
Avoid food or drink containing grapefruit

Do not split, crush, or chew the pill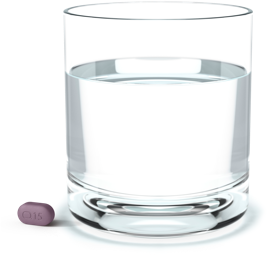 A bottle designed with patients in mind
Awarded the Arthritis Foundation's Ease of Use Commendation
Innovative bottle cap
Wide profile and easy-grip texture
Embedded tool seamlessly punctures the foil liner
Could RINVOQ be right for you?
If you have moderate to severe RA and you're still experiencing symptoms after a TNF blocker, it may be time to talk to your rheumatologist about a different treatment option. See the results > 
What your RA doctor really wants to know
An effective appointment with your rheumatologist can start with an Appointment Checklist. Just answer a few short questions about your RA and treatment goals to get started.