Goals for rheumatoid arthritis treatment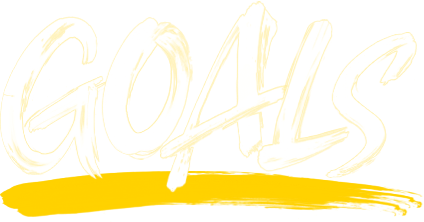 Goals

for rheumatoid arthritis treatment
Build rheumatoid arthritis (RA) treatment goals around what matters most
No one knows your body better than you
Treatment goals can be clinical, but they're also personal.
Clinical goals can include reducing inflammation, which can help reduce symptoms such as joint pain, swelling, and stiffness.
Personal goals can include getting back to a hobby or activity like gardening or walking, as well as everyday things like the ability to wear your favorite pair of shoes again.
As you and your rheumatologist create your goals, it's important to think about both clinical and personal goals that you would like to achieve.
Work with a rheumatologist on your goals
Your rheumatologist is an expert who can help you build and work toward your treatment goals. As a team, you'll create a treatment plan with those goals in mind and make adjustments to your treatment plan if necessary. Your rheumatologist is your partner, so be honest and come prepared to your next appointment >
Assess your RA symptoms to build an effective treatment plan
Creating a treatment plan can be challenging because rheumatoid arthritis is hard to predict since inflammation and symptoms can come and go. Assess your RA symptoms to help determine your level of disease activity.
High inflammation; symptoms are not under control
Moderate disease activity:
Inflammation and any symptoms occur intermittently and/or with moderate intensity
Inflammation and any symptoms occur sometimes and/or with low intensity
While RA is present, you experience little to no inflammation or symptoms
Setting personalized goals that matter to you
Most people recognize the usual joint pain and stiffness with RA, but losing the ability to take on enjoyable or even everyday tasks is also a sign that your treatment may not be working for you.
Remember: you have a right to feel better.
And it's OK to want more from your treatment plan and medications. You can get help from your rheumatologist >
What your RA doctor really wants to know
An effective appointment with your rheumatologist can start with an Appointment Checklist. Just answer a few short questions about your RA and treatment goals to get started.