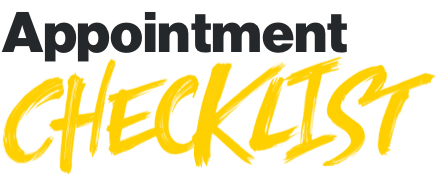 Appointment Checklist:
What your RA doctor
really

wants to know
An effective, efficient appointment with your rheumatologist can be an important step in helping you get your moderate to severe RA under control. Your job is to be confident and prepared by using our Appointment Checklist.
To get started, just answer a few short questions about your RA. Then, by providing your personalized results, your rheumatologist can help you set goals and create a treatment plan that's right for you.



Be frank with your doctor. An open, clear conversation can help you take better control of managing your RA.