Push back on AS together
Don't settle for your ankylosing spondylitis (AS) symptoms.
who is aligned with your treatment goals, and will work with you to make a plan to help you live life on your terms.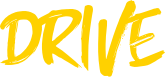 the conversation
Getting the right treatment can help you live your life your way. But scheduling your appointment is only the first step. Use these tips when talking to your rheumatologist to make sure they understand your treatment goals.

Be direct, open, and honest. Lead a candid discussion about how your AS symptoms impact you and your daily activities.
Come prepared. Be ready with your Appointment Checklist to help drive toward a treatment plan that's right for you.
Get on the right treatment for you. Work with your rheumatologist on how to treat AS and get on the path to relief.
What could treatment with RINVOQ
look like?
Finding the right treatment can be the first step in reaching your treatment goals. Talk to your rheumatologist and find out if RINVOQ is right for you.