WHAT IS
ANKYLOSING SPONDYLITIS


WHAT IS
ANKYLOSING SPONDYLITIS

Knowledge is your power over AS
Ankylosing spondylitis (pronounced ank-kih-low-sing spon-dill-eye-tiss), or AS, is a chronic inflammatory disease that affects the spine and other areas of the body.
When you have AS, an immune system response causes inflammation in healthy joints. The inflammation contributes to pain and stiffness and, in some advanced cases, can cause sections of the spine to fuse. Talking to a rheumatologist can help you fight back. If your current treatment plan is not giving you the results you want, speak openly with your doctor about exploring your treatment options.
What are symptoms of
ankylosing spondylitis

?

The onset of AS symptoms and their impact can vary, though lower back pain usually starts before age 35. Symptoms of AS can get worse over time and often take years to diagnose.

Signs of AS inflammatory back pain include:
Spine stiffness that is usually worse in the morning and at night 
Pain and stiffness that get worse with inactivity and better with physical activity 
Pain and stiffness in alternating sides of the body—starting at the lower back and buttocks
Symptoms lasting more than 3 months
What
causes

The causes of ankylosing spondylitis are unknown.
Some contributing factors can include environment, different stressors, and family history. It's possible AS is passed down through the HLA-B27 gene. Blood tests can detect the HLA-B27 protein and help with making a diagnosis. Ask your rheumatologist for more info at your next visit.
How does AS impact men and women differently?
Both women and men with ankylosing spondylitis (AS) often start experiencing symptoms in their 20s. Some women may feel symptoms in the neck and other joints first, while men are more likely to feel lower back pain first.
Since women can experience AS symptoms differently than men, this may lead to a longer delay in diagnosis for female patients.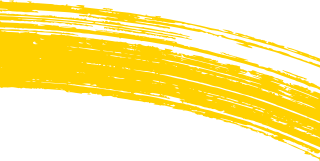 Nearly
million people

in the United States have AS
Nearly
million people
in the United States

have AS