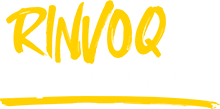 Prepare a plan, then make your move
Showing up prepared for every rheumatologist visit can help you build a treatment plan focused on your goals for ankylosing spondylitis (AS).
One pill, once a day
RINVOQ is: 
Taken with or without food
Never to be split, crushed, or chewed
In an easy-to-open bottle awarded the Arthritis Foundation's Ease of Use Commendation for its innovative cap


Only you and your doctor can determine your optimal treatment plan. RINVOQ has been proven to help improve the signs and symptoms of AS, living with less AS back pain and stiffness and finding RINVOQ relief could be within reach.