Limit time in the sun, wear protective clothing, and use high-SPF sunscreen.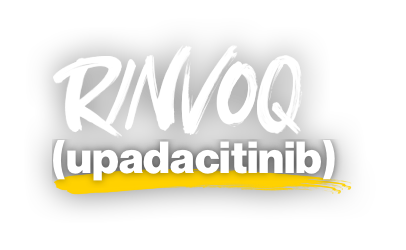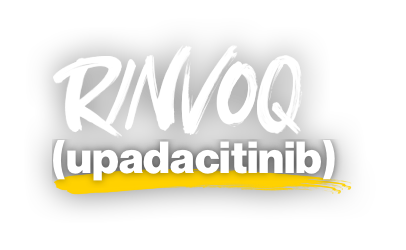 When talking to your rheumatologist about any new medication, it's important to do your research.
Your treatment plan should aim to meet your treatment goals. It can also be helpful to discuss how your treatment plan can best fit your lifestyle. Remember to talk to your rheumatologist about the benefits and risks of RINVOQ.
RINVOQ: A once-daily pill to treat psoriatic arthritis



Take RINVOQ once a day, every day



RINVOQ can be taken with or without food
Avoid food or drink containing grapefruit


Do not split, crush, or chew the pill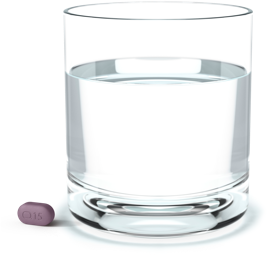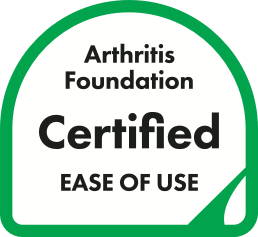 A bottle designed with patients in mind
Awarded the Arthritis Foundation's Ease of Use Commendation, RINVOQ's innovative bottle cap includes:
Wide profile and easy-grip texture

Embedded tool that seamlessly punctures the foil liner

Personalized support from the start
RINVOQ Complete provides a 1:1 personalized experience based on what you need, when you need it—from helping make sense of your insurance coverage to finding ways to help you save. Chat with a RINVOQ Complete live agent >

Start your mission and stay in the know
Sign up for the latest tips, tools, and information to help you take PsA head on.
RINVOQ Complete Savings Card Terms and Conditions
Eligibility: Available to patients with commercial insurance coverage for RINVOQ® (upadacitinib) who meet eligibility criteria. This co-pay assistance program is not available to patients receiving prescription reimbursement under any federal, state, or government-funded insurance programs (for example Medicare [including Part D], Medicare Advantage, Medigap, Medicaid, TRICARE, Department of Defense, or Veterans Affairs programs) or where prohibited by law. Offer subject to change or termination without notice. Restrictions, including monthly maximums, may apply. This is not health insurance. For full Terms and Conditions, visit RINVOQSavingsCard.com or call 1.800.2RINVOQ for additional information. To learn about AbbVie's privacy practices and your privacy choices, visit https://privacy.abbvie