UC belongs to a larger group of illnesses called inflammatory bowel diseases (IBD). UC is a chronic—ongoing, long-term—condition where inflammation in the large intestine (colon and rectum) can lead to symptoms over time. With UC, your overactive immune system causes inflammation that damages your colon lining.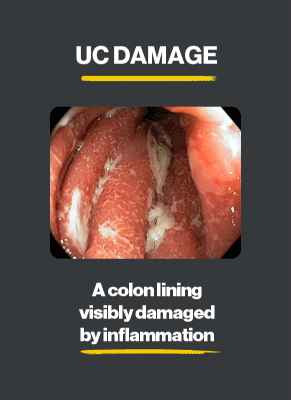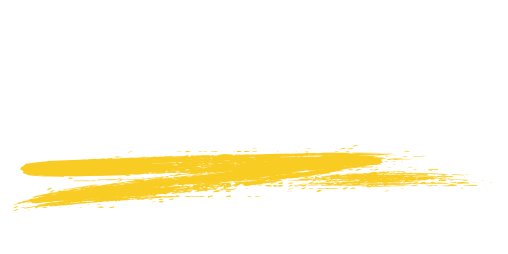 If you are still experiencing UC symptoms, there may still be inflammation in the intestines that can lead to colon lining damage. That's why it's important to team up with a gastroenterologist early on to find a treatment that may be right for you.

Your immune system mistakenly harms healthy cells in the inner lining of the large intestine, or colon
The overactivity of the immune system causes excess inflammation in your colon
Too much inflammation can lead to colon damage and UC symptoms
The exact cause of UC is unknown, but it can be influenced by many different factors, including a person's immune system, genetics, or other environmental factors.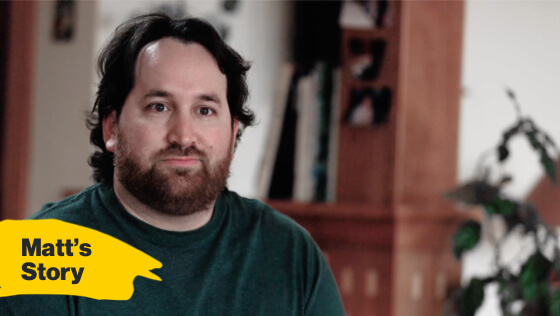 I wasn't in control of when and where I could go to the bathroom.
—MATT, moderate to severe UC patient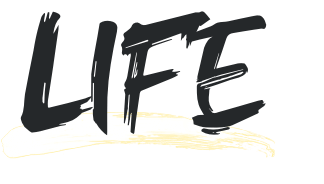 UC shouldn't take charge of your
The severity of your symptoms may be a sign of inflammation in your colon.
Learn how setting proactive treatment goals can help you go beyond temporary symptom relief and prioritize addressing damage caused by chronic inflammation.
If your UC symptoms are getting in the way of day-to-day activities, it may be time to talk to your gastroenterologist.
Take charge: More topics for you
Frequently asked questions about RINVOQ
Get answers to some of the most commonly asked questions about RINVOQ.
RINVOQ UC clinical study results won't back down
—
neither
should you.