Start the conversation with your doctor about RINVOQ
The chase for temporary symptom relief stops here. Team up with your gastroenterologist to create a treatment plan that can help get you on the path towards remission.
A strong partnership with your doctor that considers both of your expertise can help you:
make a treatment plan that fits your needs
feel confident about your treatment choices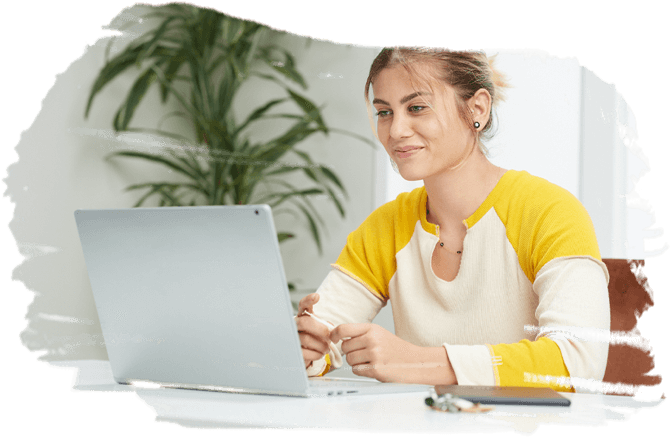 When getting ready for a gastroenterologist visit, it's important to know what to expect. Here are some ways your gastroenterologist can determine the severity of your UC: 
Collecting samples to send to a lab
Blood tests
Stool studies
Performing a type of endoscopy to look inside the body
Colonoscopy

Flexible sigmoidoscopy
Taking images or scans
No one knows your experience with UC like you. That's why your voice matters during your gastroenterologist visits. 
Remember, it's a two-way conversation
Discovering appropriate treatment options can mean asking the right questions. When you're talking with your gastroenterologist, ask follow-up questions about anything that doesn't seem clear.
Share openly and honestly
The more your gastroenterologist knows, the better. Don't hold back, even if it feels uneasy at first.
Get a doctor to help you figure out what's going on. Find the right medication so you can continue your life in a more positive way.
—JASMINE, moderate to severe UC patient
Take charge: More topics for you
Frequently asked questions about RINVOQ
Get answers to some of the most commonly asked questions about RINVOQ.
Understand the terms that gastroenterologists use so you can feel more empowered at every appointment.